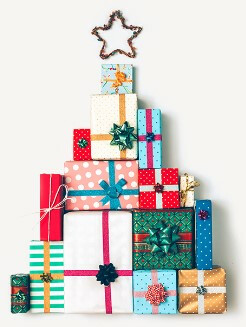 November 25, 2021 9:00am
Narthex
Address: United Methodist Church of Whitefish Bay, 819 E. Silver Spring Dr, Whitefish Bay, WI US 53217
Tree of Love
This year we are running our "Tree of Love" event by supporting the "Next Door Foundation" and the "United Methodist Children's Services." As much as we would like to run the event in person in church the Covid pandemic is causing us to go virtual. You have the opportunity to purchase gifts of $10-$25 for the young children who attend the "Next Door Foundation". We have committed to help out 102 children. You also have the opportunity to purchase $25 Walmart gift certificates that will go to each of the 80 families at the United Methodist Children's Services. The certificates will be procured through our church Scrip program. You do not have to procure the certificates yourself.
You can sign up for either or both opportunities by clicking on the link included here https://www.signupgenius.com/go/4090E48ABAB2EABFF2-tree1or by going to our church web site. Click on "Events" and then click on the "Tree of Love" icon.
The way that we are planning on running the event is as follows:
Pick 1 or as many of the children as you like. Bring the wrapped gift(s) to church by 12/10 and leave them in the narthex next to the tree that will be near the coat rack. Please be sure to put a tag on the gift with the number of the child you picked. Each child is numbered from 1-102. You may drop off the gifts at church any time Monday thru Friday from 9-6 or Sunday from 9-12.
Purchase 1 or more $25 gift certificates by clicking on the "sign up" box located at the end of the sign-up list. The next screen will allow you to enter the quantity you wish to purchase. You may pay by writing a check for the total to UMCWFB. Please write "Tree of Love" in the memo section.
Thanks for your support. Let's make this Christmas a little happier for some of our more needy brethren in our Milwaukee area.