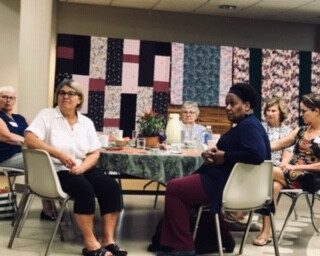 September 14, 2021 11:30am
Address: United Methodist Church of Whitefish Bay, 819 E. Silver Spring Dr, Whitefish Bay, WI US 53217
Please join us in Fellowship Hall for a delicious salad luncheon and dessert with music and inspiring program from our UMW circles and Suzy Clarkson Holstein. Suzy, our Southeastern District leader, will present opportunities to grow beyond our church walls.
Sign up at the church office or call Anne Eversfield @ 414-964-2424
Childcare is available 11:30 a.m.-2:30 p.m.