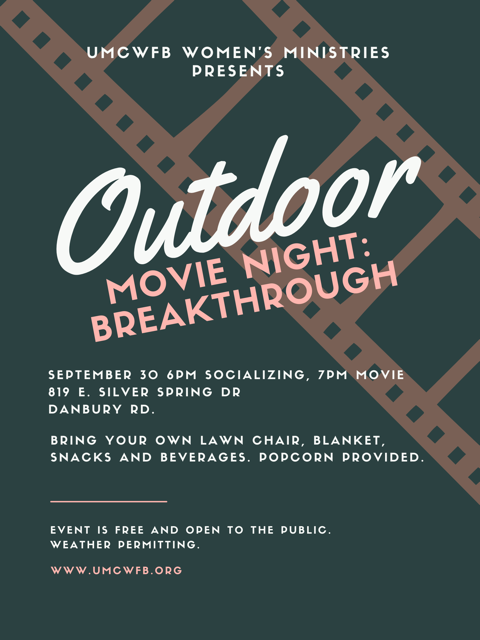 Saturday, September 30, 2023
,
6:00 PM - 9:00 PM
Address: United Methodist Church of Whitefish Bay, 819 E. Silver Spring Dr, Whitefish Bay, WI US 53217
Contact: Nell NashNell Nash | (414) 964-2424 x218
Join us for a fun outdoor movie night to view "Breakthrough" (2019), which is a faith-themed movie of a true story about a teenager who fell through an icy lake in winter of 2015. The boy was underwater for 15 minutes before resuscitative efforts were started. Although being rescued, he was in a coma, and his family must rely on their faith to get through the difficult time.
The event is free and all are welcome. The movie will be displayed on a screen on the Danbury side of the church. Please bring a chair or blanket to sit on and any snacks or drinks you want to enjoy. Popcorn will be provided. Questions? Please contact Nell Nash (nnash@umcwfb.org)