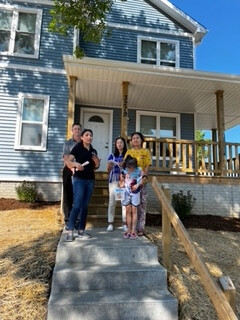 Saturday, September 23, 2023
Contact: Don LybeckDon Lybeck
Our church has the opportunity to build and raise those constructed frame walls for a new house in the King Park Neighborhood. We are looking for 8 volunteers from the church - women and men - for our mission, Habitat.
Please look at your calendar, and let Don Lybeck if you can volunteer.
know you can be there soon - so that we can meet the more advance in time that Habitat is asking for volunteer commitments (e.g.14 days before the work day).
Thank you to all the church members who have been volunteers for Habitat house construction.