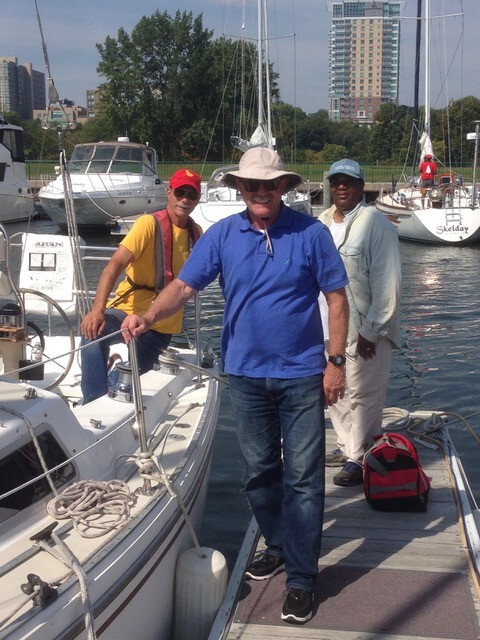 Thursday, September 14, 2023
,
2:45 PM - 7:00 PM
Address: McKinley Marina South Docks, E Lagoon Dr, Milwaukee, WI , Milwaukee, WI US 53202
Contact: Tom GrobleTom Groble | 414-916-9404
Lake Michigan Sailing – Thursday, Sept. 14th
Ahoy, Mateys! - Join us for a sailing adventure on Milwaukee Bay! On Thursday, September 14th, 2:45 p.m. - 7:00 p.m. we will be sailing on Lake Michigan
(for weather questions that day - call Tom Groble). Need your RSVP by Monday, Sept. 11 for a good count!
Asking for a prompt arrival by 2:45 p.m. at McKinley Marina South Docks - located on E. Lagoon Dr. adjacent to the Kite Store. Drive to "Gift of Wings"- park in the lot or on Lagoon Dr. (see map). We will gather at the fence/ middle gate (adjacent guard shack) by 2:45 p.m. in order to be let into the South Docks by a boat Captain. Note: Should you get delayed in your drive to the docks, call Tom Groble so that arrangements can be made among the boat departures.
The sail is hosted by Captains Tom Groble, Jeff McClellan, Bob Batchelder, and John Krezoski
- They will cook brats at the dock after the sail (bring a camp chair for more convenient sitting).
- Beverages will also be served; a contribution of $10 will be appreciated for drinks, food, etc.
We appreciate the afternoon hours for the sail may not accommodate those who have other commitments in the afternoon and evening hours. The Captains have offered
to arrange for a sail on another evening. Please let us know if that interests you in order to talk about dates.
Thanks to The Captains of UMCWFB!
Please let Tom Groble (tom.groble@gmail.com) or Dick Steinmetz (rsteinmetz@wi.rr.com) know that you will be there. We welcome visitors who joined us at the UMCWFB picnic on Sunday, September 10.