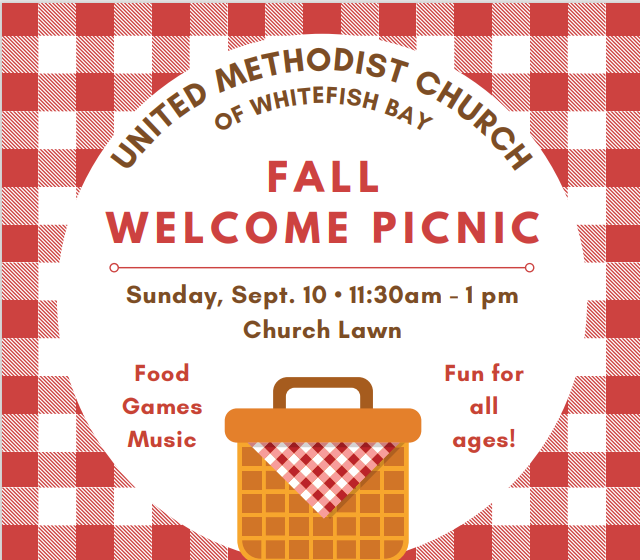 Sunday, September 10, 2023
,
11:30 AM - 1:00 PM
Address: United Methodist Church of Whitefish Bay, 819 E. Silver Spring Dr, Whitefish Bay, WI US 53217
Contact: Jenny FisherJenny Fisher | (612) 590-9112
Join us to celebrate a new season of spiritual growth, serving in our community and friendship! Enjoy delicious food, joyful music, and fun games for kids. Learn about our church's mission and ministry programs.
We are a vibrant church that Loves God, Cares for Each Other and Serves in the World.