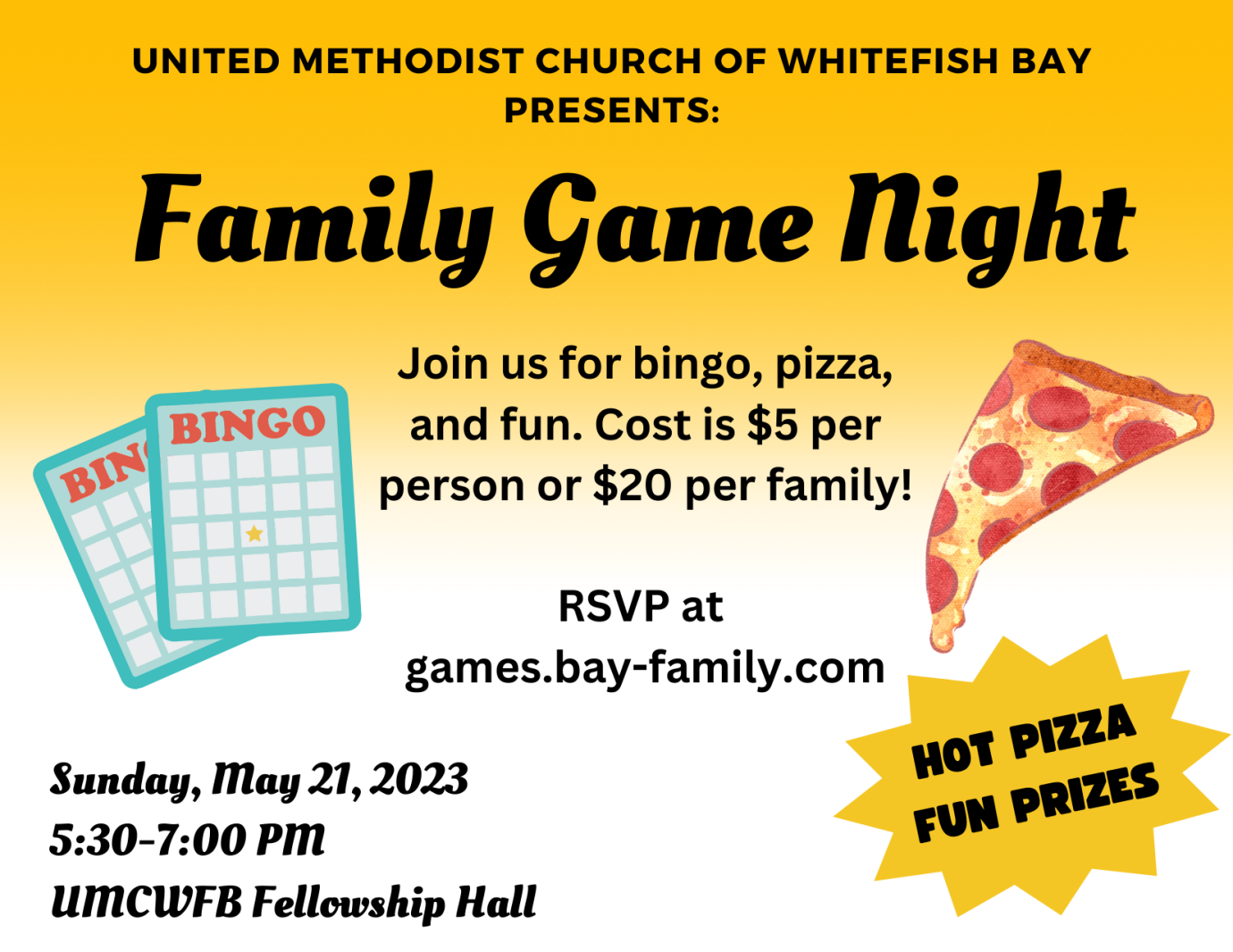 Sunday, May 21, 2023
,
5:30 PM - 7:00 PM
Fellowship Hall
Address: United Methodist Church of Whitefish Bay, 819 E. Silver Spring Dr, Whitefish Bay, WI US 53217
Cost: Per person: $5.00, Per family: $20.00
Contact: Pastor Andrew JonesPastor Andrew Jones | (414) 964-2424 x215
Website: http://games.bay-family.com
Join us for Pizza and Bingo on Wednesday, May 21 at 5:30PM in fellowship hall! This is a fun community event for the whole family. Spend an evening with family and friends playing bingo and dining on pizza. Prizes for bingo add to the fun. Be sure to sign up early; spaces are limited! Cost is $5 pre person or $20 per family!