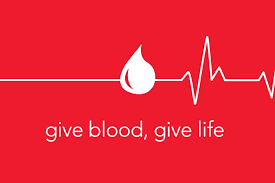 Thursday, May 04, 2023
,
2:00 PM - 7:00 PM
Fellowship Hall
Address: United Methodist Church of Whitefish Bay, 819 E. Silver Spring Dr, Whitefish Bay, WI US 53217
Contact: Jim SchachtJim Schacht | 414-332-2834
BLOOD DRIVE AT CHURCH ON THURSDAY, MAY 4
Our next BLOOD DRIVE is THURSDAY, MAY 4, from 2:00-7:00 pm in Fellowship Hall.
Blood transfusions are essential for surgeries, cancer treatment, chronic illnesses, and traumatic injuries. Whether a patient receives whole blood, red cells, platelets, or plasma, this lifesaving care starts with one person making a generous donation—there is no such thing as artificial blood.
Please consider donating on May 4 if you are able. It only takes about an hour. You can make an appointment on Sunday after services at the table in the Narthex. Or call or text Jim Schacht any time before the blood drive at 414-332-2834. Or sign up online at www.versiti.org.
New donors are always welcome! If you've never donated before and want to talk about possibly donating, please see Jim in the Narthex or give him a call.