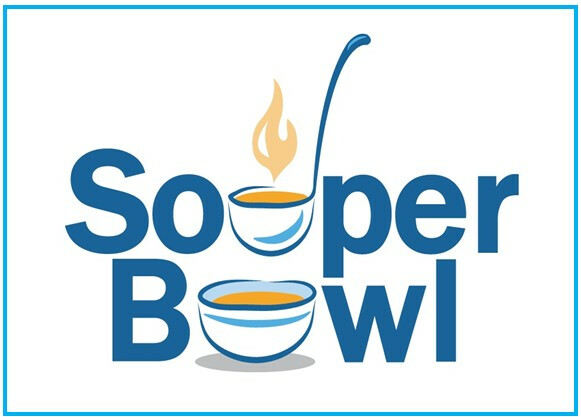 Every Sunday, from 01/29/2023 to 02/12/2023
,
9:00 AM - 12:00 PM
Narthex
Address: United Methodist Church of Whitefish Bay, 819 E. Silver Spring Dr, Whitefish Bay, WI US 53217
Souper Bowl will make YOU a winner Feb. 12
For a great price of $10, you can help missions supported by the United Women in Faith and have a great treat for the BIG GAME on Feb. 12. $10 buys a fabulous quart of homemade soup.
Orders will be taken after services through Sunday, Feb. 7 for pickup after services on Feb. 12. (Pickup also can be made after Feb. 11 service with advance arrangements.) Order online or ask questions by emailing suekdaugherty@gmail.com.
As an added incentive, for every two quarts ordered, a can of soup will be donated to missions.
Who could resist the following options?
Matzo Ball
Enjoy this savory, simple, satisfying chicken broth with two large homemade matzo balls. Ingredients: unbleached wheat flour, eggs, vegetable oil, salt, pepper, diced carrots and celery, chicken stock.
Curried Red Lentil
Hearty in all ways, the flavors in this thick lentil soup are sure to please. Ingredients: olive oil, onions, carrots, garlic, curry powder, fresh ginger, Cayenne pepper, vegetable broth, red lentils, diced tomatoes, apple. Vegetarian and Gluten free.
Better than Neil Bubke's French Onion (A 2022 Favorite)
A perfect winter comfort soup. Add the attached homemade croutons and secret cheeses and ENJOY! Simply made with unsalted butter, yellow onions, flour, beef broth, dry white wine, salt, and pepper.
Instant Creamy Potato (A United Women in Faith Holiday Fair Classic)
Convenient and delicious; combine ½ cup of this special dry mix into a mug or bowl with 1 cup boiling water. Stir well. Let stand to thicken for 3 minutes and be happily filled. Great with added cheese.
Southwest Chicken (Back for the fourth season by popular demand)
The Southwest comes to your table with this chili style soup filled with warm spices, shredded chicken and a variety of beans. Enhance with your own crunchy tortillas or shredded cheese as toppers. Ingredients: Shredded chicken, pinto beans, white kidney beans, black beans, corn, green chilies, tomatoes, taco seasoning, Ranch dressing powder, and chicken bouillon.